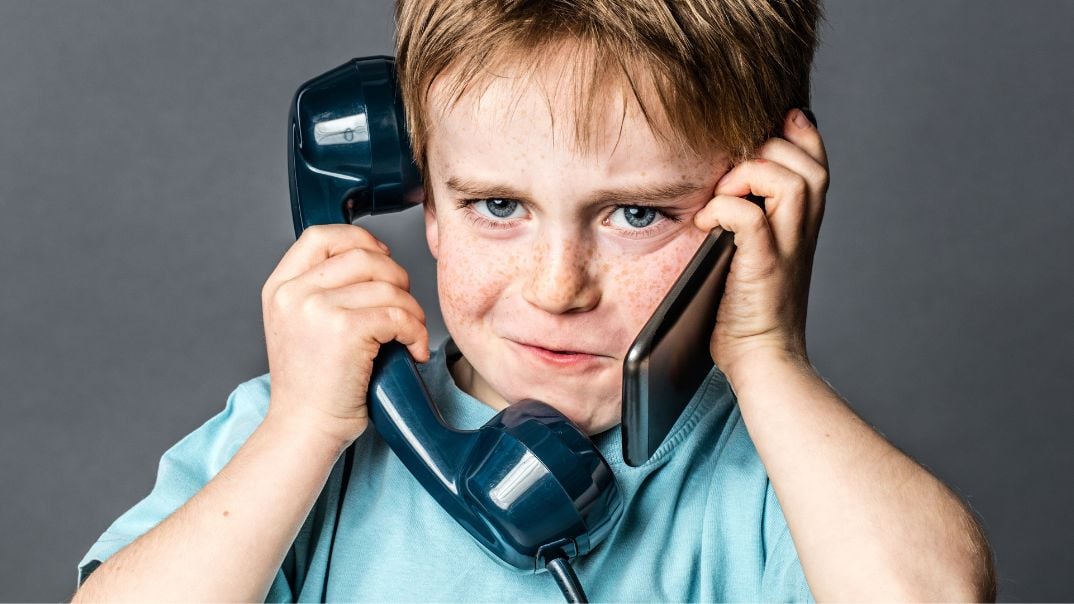 Use Premitel's affordable, feature-rich solution as a home landline for the entire family
The world is moving away from copper and ADSL connections. This can leave your landline number and device to collect dust among the other things you left behind because a corporate said so. You may still have a home number with several friends and family that want to dial you on this number. No matter how much the world advances, a landline still has its uses, these advances have now made it possible for you to use your home number in new innovative ways through the internet.
Why you need a landline in your home
Texting, DMing, and live video chats are fun, but nothing beats voice communication. It is not just classic, but it is also a personal form of contact without the awkwardness of someone watching you. As a form of communication, it is far cheaper than video and lets you communicate more effectively than text.
Having a central home phone might sound old school, but it is a good idea.
It allows your younger children to have a number their friends can reach them on. It is an excellent way for them to ease into long-distance communication with people.
Giving a child a cellphone makes you cool, but it also comes with anxiety about who is reaching your child and what they are seeing on smart devices. A voice-only phone will eliminate many of the dangers that can reach your child through the internet.
It also gives your phone a breather; sharing your cell phone with your child exposes it to their butterfingers. You do not have to live with scratches and cracked screens; free yourself from their tyranny.
Sharing your phone with children can jeopardise the adult conversations you may be having. There are some conversations children should not be privy to.
Suppose you are living with an elderly person. In that case, they will definitely appreciate a device that they can recognise and use easily. It will also save you explaining why they have a cat filter on their cell phone.
Sometimes, you want people to reach you, but giving out your cell phone number seems too personal or intimate. A home number becomes that bridge that can link you to the world without being too personal. This is how you can avoid those awkward calls while you are in the bathroom.
As an adult you have a lot of requests for your number from service providers, rather than let them reach you at any time, you can give them a home number so that they reach you on your terms.
If you have a big family, you probably have a lot of cellphone numbers to remember. A better option is to have a single number to remember to reach anyone. Imagine you don't have your smartphone and need to recall a number by memory, how will you or any of the vulnerable members of your family fare?
Smartphones can break for any number of reasons, a home phone is more robust and less prone to damage. It's an excellent backup communication device, since you will always have a line of communication in the house.
What a landline looks like today
The world is moving towards a smarter, more efficient, and cheaper solution called voice over internet protocol (VoIP). The copper wires that connected South Africa back in the day are outdated. That's why you are getting messages that your landline will be discontinued.
VoIP is a technical term for voice calls that occur over the internet. You probably use the service on your social media apps, and you may have noticed how cheap it is. Rather than limit the service to social media apps, you can have a VoIP service as your landline and call any number on the planet.
With Premitel Home Phone, you have the option of a physical VoIP phone which will connect with an ethernet cable, have the service as an app, or both. You can install the app on a mobile device, tablet, laptop, or desktop computer. If you choose to use the app, setup is quick, and you can start calling immediately. If our technicians have to install on-site, the service will be live when we leave.
If you are using other Premitel products, like home fibre, you will receive additional discounts and other incentives when using this service. The Premitel Home Phone service is also available through the reseller program for our partners.
The Premitel Home Phone package
The Premitel Home Phone service gives you a VoIP phone that you can use as a landline. You will be able to call any number in South Africa and beyond, just like the landlines you used to use. Only this time, you will get substantially lower prices and better features. The Premitel Home Phone features include;
A new direct inward dialling (DID) number for the service, or you can port your old number. There is a lot of technical jargon about what a DID is; what you should know is that it is the number people will use to call you and the number they see when you call them. What is important is that you can reach any number, and any phone service can contact you on your new DID number.
Your line will be able to handle simultaneous calls. If the line is already on a call and another caller tries to reach your phone, the second call will be forwarded to the app or forwarding number. So you will have multiple calls on a single line and point in time. There is no need for your children to fight over anyone taking too long on the phone; Premitel Home Phone can handle three simultaneous calls.
A call waiting feature allows you to place your current call on hold while answering an incoming call. You will also be able to switch between the two calls. That way, you can prioritise calls or interrogate two suspects about who broke the vase without giving them a chance to get their story straight.
You will be able to use

call splitting

to enable an incoming call to ring on multiple devices at once until one of them picks it up; a super important feature when you and your partner live busy lives but want your children to be able to reach one of you when they need you.
You can use the call forwarding or call diversion feature to redirect your calls to another number. You might have an office in your home, so you can still receive business calls when you step out.
Suppose you have minors or elderly people in your home. It may be easier for them to remember and dial three digits to call you or an emergency contact. A helpful feature is the abbreviated dialling, shortcodes or speed dialling, which lets you dial three digits to reach a phone number.
The call transferring feature lets you accept a call and then transfer it to another number. So when your university-going child asks an essay question out of your field, you can toss the hot potato to someone else.
You can manage your Premitel Home Phone service through a self-service portal. Using the Premitel Client Zone, you can:
Check call records and costs
Manage your shortcodes, abbreviated, or speed dialling
Manage call forwarding rules and destinations, and
Log support tickets.
The world is advancing quickly, but that does not mean we have to leave everything behind. A home phone is a safe, practical device, and it is now cheaper with VoIP. Choose the Premitel Home Phone package and give your family a communication base.