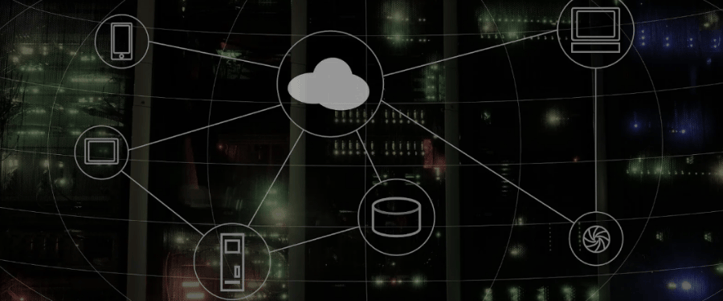 Have you thought about being a Voice and Internet services reseller or changing providers? We explore some of the common gripes customers have with resellers and how you can avoid them. We also delve into what you should look for in a provider, as a reseller. Telecommunications reselling can be lucrative even for small - and medium - sized businesses. Nonetheless, it comes with its own frustrations which are mostly based on misunderstandings between the final customer, reseller, and service provider. The frustrations usually revolve around the issues of voice and internet product performance, technical support, and service.
There is a large opportunity for providing internet connectivity in South Africa. According to Stats SA's General Household Survey released in 2017, less than 10% of households in SA had access to internet at home if you were to exclude mobile internet. The survey showed that internet at home was highest among households in Western Cape (23,6%) and Gauteng (14,8%), and lowest in Limpopo (1,6%) and the North West (3,5%).
While the opportunity may be large and the business model simple enough to entice entrepreneurs, there are potential hurdles that you should be aware of. Planning ahead for these hurdles can give your reselling business the edge and save you money in the long run.
A reseller must be very diligent when choosing a partner. Among the things to look for when choosing a partner are the products (and services) they offer as well as their supporting network infrastructure. Here are a few important things to know:
Products
The first thing most resellers look for are products. After all, these will be the things that are going to be sold to their customers. The products on offer don't only need to fit the reseller's needs but also those of their customers. It is very important to scrutinise the variety, pricing and structure of the products and services on offer. If products and services don't fit the need of the target market, it may cause great dissatisfaction for the customers and headaches for the reseller.
Network
Many providers are very secretive about their supporting infrastructure. This is mainly for security purposes. However, a partner shouldn't be hiding their infrastructure from their partners. Ask about the quality of the connections, routers, firewalls, switches and monitoring equipment. Ask where the equipment is being hosted. It could be in a world class data centre like Terraco, or it could be in a storage room at a house. You won't know if you don't ask.
Network Capacity
Capacity is a relative term and it depends on which element is referred to, software licences, connections to other networks e.g. cross connects and NNI's, transfer rates of hardware like servers, switches and routers and bandwidth provisioning all determine the maximum capacity of the supplier's network. Understanding the limits of the infrastructure will help you understand how well services can be delivered.
Network coverage and types
Networks are typically limited by their geographic reach and not all service providers are equally aggressive in expanding their footprint. Choosing a partner must include a look into their coverage area. Different types of networks are also important. Fibre might not be available at a specific location, but licensed wireless or LTE could work well there.
Questions to ask when selecting the right internet service provider
As a reseller, before you choose a provider to partner with, there are few things you must ask:
How long has the company been around for? Experience and expertise count for something in this industry, make sure you have a partner that knows their stuff.
What hardware are they using? It's a sensitive question for security reasons, but it is very important for your reselling business. Your provider's equipment has a direct effect on the Internet quality they will provide.
What locations do they operate in? This will tie directly with your target market. If your client base operates remote mines, for example, then it makes no sense to partner with a provider focused on serving cities.
What guarantees are they offering? This leads back to your target market, will your clients care for service quality and SLAs, what level of service do they expect?
What other services does your provider offer? South African businesses are keen on adopting cloud and automation services, is your provider geared towards this trend?
Cloud integration
Cloud service is the latest trend and we explained cloud technology in a previous post. However, a cloud service by itself isn't enough anymore. Integration is the value-added service that makes using the cloud service so much more efficient. A reseller should check if a partner can offer integration with mobile, CRM, billing systems, ticketing systems and financial systems.
Consistently competitive in the market
Resellers need to compete in the demanding consumer market, and they need providers that can help them do that. Continued upgrades like the latest release versions of software ensure consistent compatibility with devices and hardware.
Innovative new software and application development allow them to stay on the cutting edge of trends and keep their products tailored to their customer's needs.
Product quality
When delivering services like Voice over IP and Internet access as main products, up time is very important. Resellers often sign with a provider for good pricing. They neglect to query the service levels that they may expect from their new provider. What may be worse than poor service levels are inconsistent service levels. The quality of your new product may be great for the first few months and then things go bad. Quality takes a sharp dive and all a reseller can do is log more tickets while they wait powerless and frustrated for a reply.
Self service
Resellers need to access software and systems to service their customers directly. There are few things as frustrating and infuriating than having query to a provider and the waiting for feedback while the customer calls you every 5 minutes for an update. By empowering resellers to provide direct customer service they can delight their customers with quicker problem resolutions and turn around times.
Easy setup and onboarding of new customers
Providers must enable their resellers to easily add new customers to their portfolio. Easy and unsupervised access to systems and seamless self-service are key to enabling resellers to onboard new customers. However, access to good systems alone won't allow a reseller to get the job done. They need proper training and guidance.
Service guarantees
Essential to having a good relationship with customers is their ability to understand the products you are selling and know what to expect from the service. Frankly speaking, most solutions only make sense to the service providers! Most customers don't understand the adjectives that are added to acronyms. For example, how many people can tell the difference between "super adsl" and "ultrafast adsl"?
Even after selling them the service, customers expect "super" and "ultrafast" service, and get angry if they feel let down. The customer is likely to blame the broadband connection without realising it could be a number of other factors such as poor WiFi, local network congestion, and LAN device/network errors.
The Internet is now integral to life and work, so customers do not want to compromise on quality. Business customers now demand Quality of Service (QoS) and service level agreements (SLAs) which could be problematic if they are beyond your provider's capabilities.
Do you need an innovative partner?
New internet technologies are here and customers want them now. The world has been set ablaze with stories of 5G, cloud, IoT, blockchain, and so many other new technologies. Customers are excited and ready to use them, are providers ready to be more than dumb pipelines? Can they provide services to customers who demand cloud, integration, or IoT?
The new technologies require setting up new business models and have the potential to create multiple revenue streams. For example, how many ISP providers have adapted their packages for new video streaming services like Showmax and Netflix? Similarly, VoIP and cloud services are becoming essential to business customers; it would be a missed opportunity if your provider did not offer them.
Data and bandwidth
Consumers are demanding more and more data as they use data-heavy applications and services. The prices and bandwidth demands are straining internet provider margins and resources.
The negotiating power is currently with customers, who are spoiled for choice as the crowded market of internet providers vie for their attention. It's largely for this reason that business customers are opting for short-term contracts so they do not leave any money on the table.
Interpersonal approach
Another great frustration for a reseller is when they call a provider for assistance and they are met with an automated voice system or worse, they send emails that go unanswered for days. When a reseller needs to contact a provider, they typically need help with a customer support issue, or they need product expertise to help close that new "big deal". Consistent access to real people doesn't only reduce these frustrations, but also goes a long way to build a deep relationship with your partner.
Migration to a new wholesale partner
Migrating to a new service provider can cause one to lose sleep by just thinking about it.
Risks
Premature termination of the old service before the new one is active whether it is caused by a reseller's miscalculation or an error from the provider side, the customers are eventually the ones that are left without service.
Providers may invoke contract cancellation penalties. Some of these penalties may be as much as 100% of the remainder of the term. It is very important to check contracts before entering into them.
When migrating to a new provider the customer equipment must inevitably be reconfigured. Most of these configs can typically be done remotely without sending a person to site. However, if remote access becomes unavailable for some reason the cost of sending out service staff to physically change the config on every site can be astronomical.
Effort
Time is probably the most expensive resource spent during such a migration. The planning alone can take weeks or even months of manpower.
Detailed communication to staff, suppliers and customers is crucial. We recommend working with a good project planner to drive the process.
It is also necessary to have regular workshops in the planning stage to ensure as many angles are covered as possible.
Even with proper planning and workshops things can still go wrong. Working with a provider who understands this makes a big difference. The ability to handle complex projects really becomes valuable when things go wrong. Expert staff, quick and nimble reactions and good communication can make even problematic migrations less stressful.
Costs
Opposite to the risk of early termination of a contract is the chance that it may not be terminated when expected or needed. The result will be paying for 2 services.
Customers may require additional hardware, reconfiguration of equipment or on-site support. If these costs aren't foreseen and clearly communicated to the customer, they may fall on the reseller to carry. This can of course accumulate to huge unforeseen expenses.
Disruptions
Switching from one provider to another will inevitably cause downtime, how little it may be. How this disruption is managed can make the migration a disaster or a success.
If the quality of the product is not consistent a reseller may receive complaints of poor performance even before the migration process is complete.
In some cases, customers may have to use two systems at the same time. This can happen if the new system is installed with new hardware, but the old system is not yet decommissioned. It causes a lot of frustration and confusion among users who will inevitably escalate to the reseller. Projects that require a period overlapping services should be clearly communicated to the customer and their staff.
Billing
Billing can be an infuriating experience for everyone involved if it is not planned right. Choosing a billing system requires the reseller to have an idea of what their services can do right now and foresight into what they could do in the future. Some of the biggest issues regarding billing between the reseller and customer are:
Misunderstandings with the product name that appears on the bill. Customers are usually unaware that the product has a different name to the provisioning agent, the finance guys, and the marketing team. If the customer doesn't see the right name in the bill, they won't be sure if they are paying for the right product.
Incorrect billing is a great frustration for customers. Double billing, undercharging, overcharging, or incomplete invoicing can directly affect the customer's bank balance. This is usually caused by a manual invoice input system that is prone to human error. To avoid this, simply use an end-to-end automation programme that will boost billing efficiency and accuracy.
Billing issues also occur between the reseller and their provider. Most resellers constantly complain that their provider supplies incoherent billing or inaccurate statements. The lack of transparency erodes trust between the reseller and provider, especially when you consider that the reseller can only make a profit from knowing what they sell and pricing it correctly.
Support, support, support
When things are good, things are good, when things are bad, that's when good Internet providers really separate themselves from the rest. As a reseller how you handle outages, faults, billing queries, connection speeds, and so on will earn or lose you customers.
If your customers rely on the Internet for business operations, then downtime is lost revenue. Many businesses now use VoIP, so without a connection they cannot use their telephones to communicate. Fixing outages becomes crucial and your response time is critical.
It is essential that you have a robust support service that your provider can match. Remember, your business is built on top of your providers, so if they have bad service it will filter down and affect your service.
The success of your reselling business is tied to your commitment to excellence and that of your provider. Your business is built on the infrastructure and architecture of your provider, so it is important to make sure that they can deliver.
Looking for a partner that you can trust? Contact us to speak to one of our experts and find out how Premitel can help you grow your business.