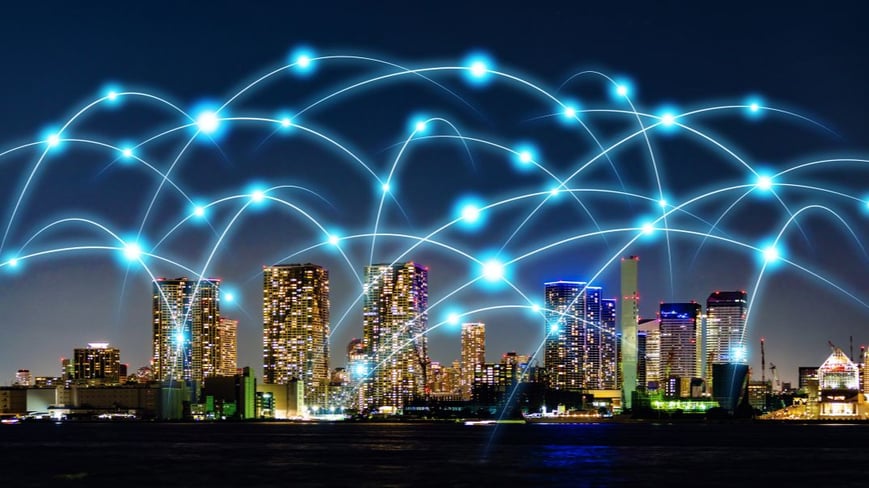 Whether you are a startup, small business or large enterprise, a cloud PBX solution can elevate your telephony and is within your reach.
You can use Premitel's free CBX solution as long as you need to, and you are able to add features that can enhance your telephony while saving you money.
You've probably heard about the cloud and what it can do for company operations. Well, Premitel has cloud business exchange (CBX) for your telephone system. The CBX solution is completely free to use, and your business can use it to grow. As your operations grow you may add premium features that not only enhance your telephony but save you money.
Premitel is a specialist telecoms company that understands the technology behind digital communications and how it impacts your bottom line. That's why Premitel offers free use of a CBX solution that you can upgrade as your needs grow. How does that work? Read on.
Free CBX Solution
Your company may be new or already in the trenches; nevertheless, it still needs the best digital communications system at a low cost. The Premitel CBX system offers you the benefits of a cloud solution that is free to use.
The Premitel basic CBX solution is no slouch. It will help your business handle its voice communication like a professional outfit. You'll be able to handle growing call traffic to your business by
Taking up to 5 concurrent calls at once.
Leveraging unlimited extensions to support initial growth.
Means of a main operator extension to give your business a professional feel and a gatekeeper.
Using call queues and forwarding to manage call traffic. So your callers will never be left hanging.


You will also have access to Premitel's Client Zone, where you can manage your account. From the portal, you can set the protocols for features like call splitting, voicemail, call barring, and call forwarding. You can also set spending limits, or analyse your call records in real-time.
Premitel's CBX is highly flexible. You can use it on any device; your telephony doesn't have to be tied to your desk. It is usable via apps, so you can use it on a desk phone, cellphone, mobile device, desktop computer, laptop, or any applicable internet-enabled device.
With the Premitel basic solution, your business will have these essential capabilities absolutely free to use. The offer has no time limit; Premitel understands that it can take a while to grow, so it's willing to do its part with your communication. You will only pay for the minutes you use, which are savings in themselves. The call rates at Premitel are hard to beat, here's why:
Premitel uses VoIP technology, which means you'll be paying lower prices than standard rates, furthermore
Premitel's prices are up to 20 per cent lower than industry VoIP rates.
So you'll be paying lower rates on lower rates. You will also have a choice of a prepaid or postpaid account. You won't need much hardware to get started on a cloud service. Premitel's CBX solution is plug-and-play; you won't need expensive servers or on-premise PBXs. You also won't have to worry about CBX maintenance; Premitel will handle everything for you. If you need phones, routers, and switches, Premitel has refurbished stock at ridiculously low prices; more savings for your business.
Premitel Premium Features
The time will come when your business needs to become more complex and intensify; that's when you add premium features to your CBX . You can add premium features from the Client Zone as you need them and they will be active immediately.
This isn't a bundled service where you pay for stuff you don't need; you choose what you want and when you want it. Premitel's CBX solution is easily scalable; you won't have to worry about over or under-investing.
With premium features, your telephony becomes more advanced. For example, call queues improve the caller's on-hold experience by tailoring messages based on the caller's profile. Each of the advanced features improves your ability to handle the needs of a growing or large company, such as:
As your company grows, each department will probably want its own number; you can add as many inbound numbers as you like. Additionally, you can add the

Auto Attendant (AVR)

feature.
Your departments with restricted lines can opt to issue pin codes for their extensions.
If the number belongs to a team (for example, a sales or services team), you can add hunt, pickup, or direct hunt groups. That way, your caller will always find the assistance they need.
You may need the call recording feature for monitoring, analysis or compliance, whatever the reason it's there for you to use.
One of the main benefits of a cloud business exchange is its ability to integrate with other solutions, especially those on the cloud. The Premitel CBX solution can integrate with Microsoft Teams. Using the solution, you can receive and make calls to any number worldwide from the Teams platform. The easy integrations make Premitel's CBX solution ideal for providing high-end call centre services. It is cost-effective, scalable, and reliable with improved voice quality.
Premitel uses carrier-grade software in world-class data centres to provide you with a function-rich solution at the highest quality level of service. It's the perfect partner for any business that wants to take its telephony into the future without breaking the bank. Take your telephony into the future.